Just when you thought it couldn't get any better, Habbo are pulling out all the stops this Halloween to certainly get us in the spooky spirit. Safe to say my Habbo will be getting a freaky makeover for sure! Come and have a spooky snoop with me, as we take a look into the latest freaky findings.
Are you ready? You will be blown away by what I am about to show you…
Not only have Habbo certainly aimed to impress, they have in my opinion created one of the best Habboween ranges I have seen yet. I can't hold my excitement any more, lets look!
clothing_r16_catface
clothing_r16_cyclops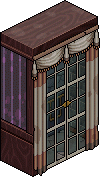 hween_c16_balcony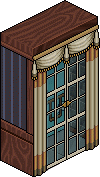 hween_c16_balcony2
hween_c16_bar
hween_c16_bar2
hween_c16_barchair
hween_c16_barchair2
hween_c16_bed
hween_c16_bed2
hween_c16_bkcase
hween_c16_bkcase2
hween_c16_bust
hween_c16_bust2
hween_c16_cabinet
hween_c16_cabinet2
hween_c16_chair
hween_c16_chair2
hween_c16_crackable1
hween_c16_endtable
hween_c16_endtable2
hween_c16_fireplace
hween_c16_fireplace2
hween_c16_floor
hween_c16_floor2
hween_c16_ghostash
hween_c16_ghostmchn
hween_c16_ghostorb
hween_c16_ghostvial
hween_c16_glasstable
hween_c16_glasstable2
hween_c16_ladder
hween_c16_ladder2
hween_c16_lamp
hween_c16_lamp2
hween_c16_roundtable
hween_c16_roundtable2
hween_c16_teleport
hween_c16_vanity
hween_c16_vanity2
hween_c16_vase
hween_c16_vase2
hween_c16_wall
hween_c16_wall2
hween_c16_webs
hween_ltd16_ghostcar
hween_r16_chandelier
hween_r16_chandelier2
hween_r16_crackable2
hween_r16_grandpiano
hween_r16_grandpiano2
Okay I know I keep saying it but these are freaking awesome! I cannot wait to get my hands onto these, especially that rare clothing. I am just in shock at the theme behind it all and there is no denying, it is simply Ghost Busters! How can you not love that? So there we have it guys, there is no release date as of yet, but when there is more news I will be sure to let you all know! Happy Habboween!
---