Featured Wiki article
Leprechaun

Leprechaun were a type of Pet available for purchase on Habbo for a limited time only. They were introduced in March 2014 as part of the St. Patrick campaign and were brought back in March 2018.
All Leprechauns are able to be trained by their owners and, by doing so, they level up, resulting in the owner completing achievements. Upon buying a Leprechaun, you are able to choose a name for your pet. However, once the pet has been paid for, you are unable to change these settings.

Current Habbo Campaign
Hanami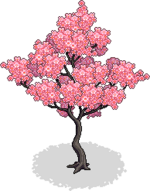 It's cherry blossom season this month and you will see them all over Habbo this month during the Hanami campaign. Coming up is the three part Hanami Bundle plus the return of the original Diamond Gift Box
See it all on the Hanami page!
Most recent Rares