Featured Wiki article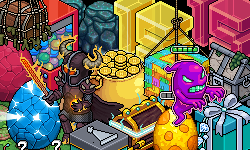 The new Picnic Basket furni is out, allowing you to get your pixel hands on some new delights including some very cosy outfits! These are the latest in a looong history of crackable furni - check out how many there have been since they first appeared ten years ago!

Current Habbo Campaign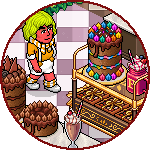 Yum! It's time to get indulgent with this year's Christmas campaign, as we're getting sweetened up with some new crafting recipes, fancy new clothing, and of course a whole host of rare furni!
Featured: Rainbow Icecream LTD
Newest item: Candyfloss Tree
New furni