Supermarket Sweep
Supermarket Sweep
You will need:
Different items of furniture (As many as you like) Colour Tile (or any tile; the same amount as the number of items you have)
This guide will show you how to set up the game Supermarket Sweep for you to host. For more information on the game, including how to play, check out our wiki page by clicking here.
Step 1: Place your items
Place each item down in the room, scattered around. Place one tile in front of each item.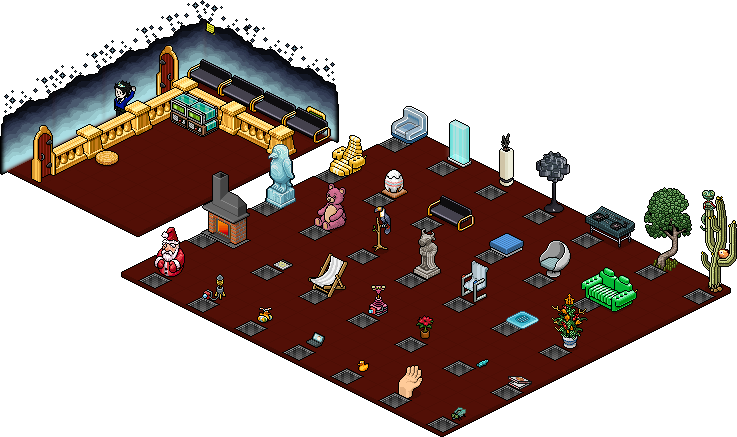 Related guides
Events: Mocha Races
Events: Fridge Races