The fourth and last bundle has been released as part of the Coral Kingdom campaign. Not only does it not include any exclusive items, but it also seems to come with more previously released furniture, namely from the Santorini line, than the new Coral Kingdom line. However, as always, you will receive a badge for purchasing the bundle.

The bundle costs 99 Credits to buy. To buy the bundle, open the shop and navigate to Furni → Room Bundles → Treasure Cave Bundle.
To preview the bundle, click on "Read More and Comment" below.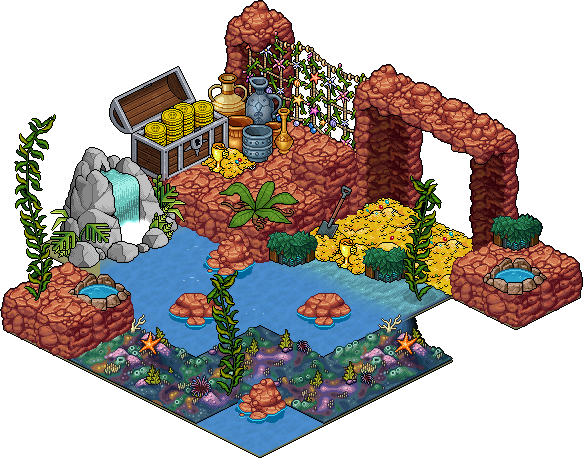 For more information about this Bundle, including a full list of all the furniture items that are included, click here.