10 Alternatives to the New Limited Rare!
5
So as you may be aware, the latest limited (the first of this year!) has been released and already sold out in the English-speaking hotel. It's kinda nice, but it's definitely pricey at 750 credits, which got me thinking… What else could I buy instead of that?
This is the furni in question:
Quite pretty, has some extra lighting to it, and if you were quick on the draw it could have been yours along with a badge for a mere 750 credits.
Wait… what?
For those in the elite circles of traders, this may not seem a lot, but for Frank Average it's a pretty large sum of coins. From the prices on habbo.com/shop  I calculate it at approximately £67.00 – not an amount that most of us would throw out for a picture!
Because I'm totally cool and not lame, I decided to take a look at my favourite money-wasting site, eBay, to find what other treats were available for this price, and now I'm sharing the results with you lot because hey, that's what friends are for.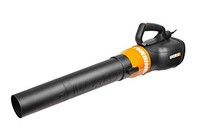 This sounds cooler than it probably is. For one thing, it's CORDED so you'd need a massive extension cable to use it outside… which one assumes is its natural habitat. Still, you do get 71p change from your £67, which allows you to buy a Freddo as well.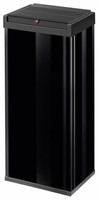 It schwings, it deckels, and it most definitely flugels! Ok, so it's a bin. You put waste products in it and then you take them out and put them in a bigger one for people to take away and throw into the ground. But hey! 83p back on your purchase if you really want one of these for some reason.


"Aww what a cute baby" "THANKS HE'S PLUS SIZED" what what what what what what what what why are we calling babies plus size that is ridiculous I hate my life. NEXT PLEASE.

Finally, something I care about. It claims to be for ages 1-3 but to me that's a challenge not a limit. BEE right back hahahaha but yeah brb buying 16 of these and chaining them all to my car so that I can be the charioteer of beekind.


Yeah. One. One glove. £67.


Maaaaaaaaaaaaaan who doesn't want this much suet bird food? With free P&P this one is bang on the 6700 pennies mark, and boy you better believe I'm excited about this one… Tweet it! HAAAAAAAAA I am the funniest person alive shut up.


Do you find yourself worrying day in day out about how you're going to cut up your next cabbage? Of course you do! Worry no more, my friend, because the so-called "wife of sashimi" is here to save you. I don't know what that's meant to mean, but you better go and buy one right now!


Gotta say I am actually impressed with this, it's a BOG standard (still got it) toilet unit but 32% off, which means if you buy 4 the last one is free! 4 toilets!!!! This is the stuff of dreams right here people, and you are absolutely welcome.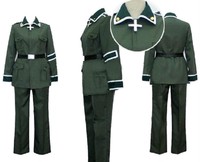 Do not buy this. I don't care what the cartoon's like or how much you love anime, buying this is a terrible idea and you should be ashamed of yourself if you even considered it.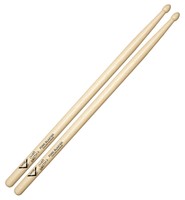 For real, it's a couple of sticks. Supposedly they help you play the drums better than sticks that don't, for example, cost £67. I don't know how. The fact that they're called FUNK BLASTER makes me hate them immeasurably. We're done here. Go home folks.