Habbo2020: 'Donations' and the future of Fansite events
8
Habbo2020: 'Donations' and the future of Fansite events
Unless you've been living under a rock, you'll be very aware of the changes that are due to take effect within our beloved Habbo. Currently, several new taxes are in the spotlight and many users on Habbo and Twitter have been voicing their opinions on the matter. Some of those taxes include: marketplace tax, vault tax, donation tax… and more.
However, with the (at least temporary?) removal of P2P trading, there is something we would like to highlight – the new 'donation' tool.
This is a feature that is absolutely necessary in the absence of trading, and unless implemented with the operations of fansites or similar communities in mind, will cause dire effects on the future of our events…
We've done the math, and it's honestly shocking. Running a fansite in the same way as we currently do is going to cost a lot more.
Read on to find out how.

Events, big or small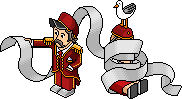 Throughout the year our team give out credits for events and competitions across the site, forum and in-game. The Habbox Events team host daily games, and our lovely staff donate prizes multiple times per event. Additionally, we host larger events such as Habboxstarz, Habboxween, Habboxmas, and everything inbetween. But our most anticipated event of the year is the Habbox Summer Spectacular.
Since 2007 Habbox has hosted the Habbox Summer Spectacular, an annual event which runs for over a week, and gives the community opportunity to win thousands of credits. It's arguably the biggest fansite event on Habbo.
We've done some estimation and some math, and here is a breakdown of our generosity over the last year…
| | |
| --- | --- |
| HxSS | 10,000c |
| Habbox Starz | 500c |
| Habboxween | 500c |
| HxEE | 500c |
| Habboxmas | 500c |
| Habbo events | 24,000c |
| Forum comps | 750c |
| Misc events | 1,000c |
| Misc expenditure (staff reward, giveaways) | 500c |
That's a total of 38,250c – and we're pretty sure we've underestimated that.
Now let's port that generosity over to the Habbo2020 beta and see how it looks…
| | |
| --- | --- |
| HxSS* | 11,875c |
| Habbox Starz | 556c |
| Habboxween | 556c |
| HxEE | 556c |
| Habboxmas | 556c |
| Habbo events* | 30,000c |
| Forum comps | 900c |
| Misc events | 1,112c |
| Misc expenditure (staff reward, giveaways) | 556c |
We're now up to 46,601c… nearly 10,000c more. That translates to a shocking £1,099 worth of credits a year, buying from the Habbo shop.
Just to reiterate in big, bold font, to run our community events, Habbo want us to pay –
Over £1,000 more per year.
The Problem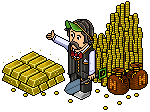 The current way that the donation tool works is to charge 1c for every donation – with a maximum donation of 9 credits (which costs 10c).
As you can see from the above tables this just absolutely does not work on a large scale. Our top prize winner in this year's HxSS won over 700c on the final prizes alone – that's 78 'donations'  and would cost us 78c – and imagine the TIME it would take to give all of the prizes at once?
While we understand the reasoning behind having a fee – supposedly to stop black market traders giving loads of "free" money – we feel this tax is completely unfair on fansites. We are VOLUNTEERS. We spend our pocket money or work hard to spend our earnings on Habbo, and we give it back to the community and keep users engaged – all for free and without complaining. When it's going to cost us so much more per year… it's hard not to question whether it's worth it.
In addition to this, coins donated are received within the user's earnings window. If a user claims them, they are sent to their purse if they have under 500 credits, and to their vault if they have over 500 credits. And we all know that the vault has a gigantic 80% tax (unless you spend an as-yet-unspecified amount of IRL money), which means your 700c prize is now actually only worth 140c if it gets sent to a locked vault.
It's tax crazy.
And let's not even get into how giveaways – free furni trading – will never exist, so we're now completely limited to only giving credits. That's a topic for a WHOLE other article…
Math time!
We've spent a lot of time figuring out the right math for this article.
Our event prizes are calculated at an average of 4c prize and 5 rounds (e.g. 20c per event). The tax is then calculated per round (5 "transactions" means that your 20c event now costs you 25c). We've run 1,300 events in the last 12 months – for reference.
Most of our big prizes range from 50c to 500c. This means we'll have to give out the prizes 9c at a time and pay 1c per transaction.
We've done some maths for events hosts too. Yes, this is the "worst case scenario" – if you don't win anything at all and just spend money, but we thought it might be useful for some of you. This doesn't take into account any vault/exchange tax.
| | | | |
| --- | --- | --- | --- |
| | C lost per week | C lost per year | £GBP lost per year |
| Host 1 weekly | 5 | 260 | 26 |
| Host 2 weekly | 10 | 520 | 52 |
| Host 5 weekly | 25 | 1300 | 130 |
| Host 10 weekly | 50 | 2600 | 260 |
The Solution?
We have already been in contact with Habbo and let them know about some of the figures we've posted in this article. We've also come up with some practical suggestions that we think could improve the donation tool.
Here's what we've suggested:
Remove the donation fee of 1c. The vault tax is suitable deterrent.
Make donations free under 10c, anything above has a set fee.
Allow a certain number of free donations per day before being charged.
If the fee MUST remain, increased the maximum limit to 99c with a 1c charge.
Comment your thoughts. Can Fansites realistically continue to run without a viable donation feature? What do you think of our ideas?