Backstabber
Backstabber
You will need:
Chairs (x8 usually; one for each player) Any furni items (x8; one for each player)
This guide will show you how to set up the game Backstabber for you to host. For more information on the game, including how to play, check out our wiki page by clicking here.
Step 1: Place the seats
Place enough seats lined up in a row, however many you wish to use is entirely up to you.
Step 2: Items
Place one item in front of every seat. These will be the items you move up to count how many votes the person has had.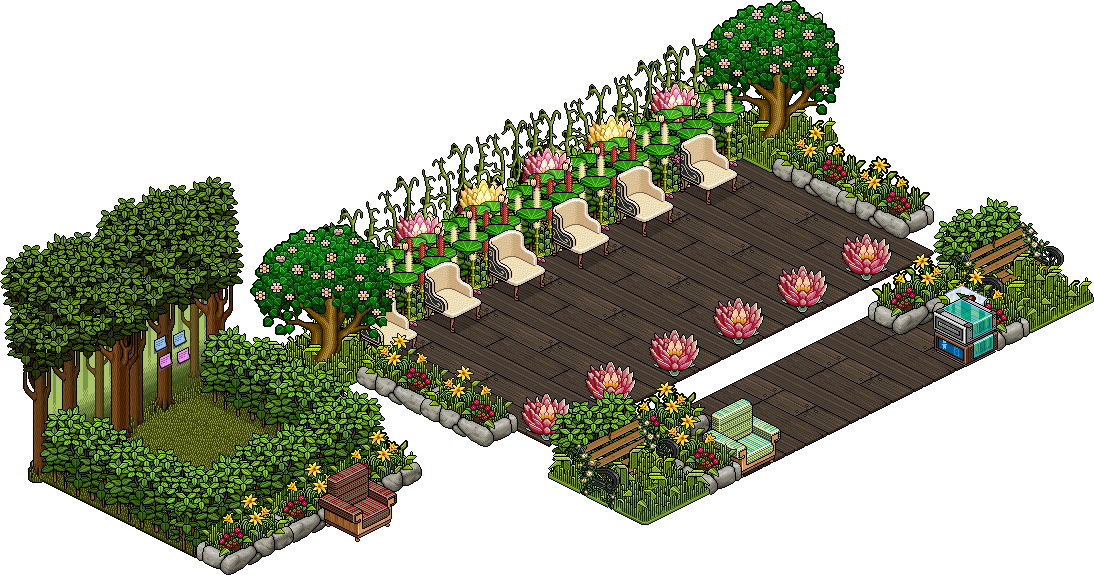 Related guides
Events: Balloon Game
Events: Pool Attack