heaven or hell
This guide will show you how to set up the game Heaven or Hell for you to host. For more information on the game, including how to play and theme ideas, check out our wiki page by clicking here.
Step 1: Sectioning off the Heaven and HellUsing the dividers of your choice, section off two corners of the playing area. One of these corners will be used for Heaven and the other for Hell. Place Clouds in the area you want to be Heaven and place Beach Bonfires in the area you want to be Hell. In the area you want to be Heaven, place a gate to allow the safe players out each round.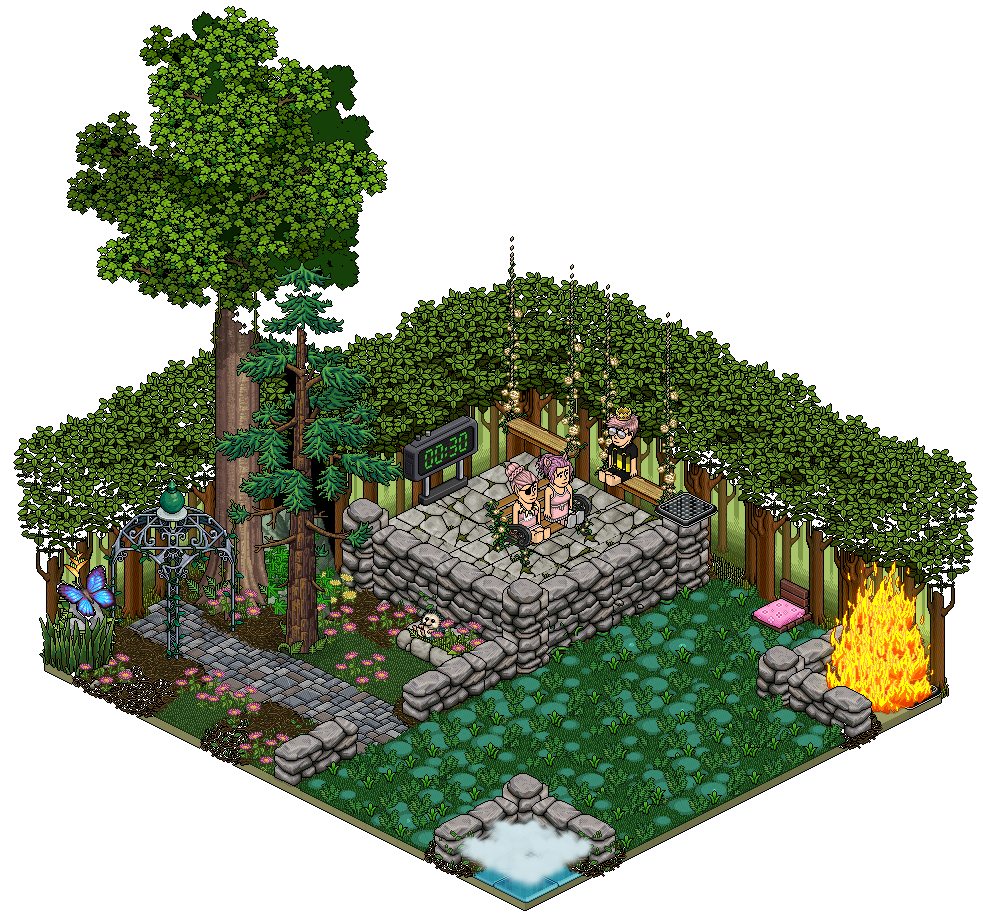 Step 2: Setting up the BanzaiPlace one Banzai Teleporter in the Host's area or in an area the players cannot walk to. Using a Stack Tile, place one Banzai Teleporter in the Heaven section and the last one in the Hell section.
Step 3: Remove the losing players (optional)If you want to remove the players who end up in Hell from the game and back into the queue, place one WIRED Trigger: User Walks On Furni and one WIRED Effect: Teleports To Furni. Set the User Walks On Furni to the Beach Bonfire and set the Teleports To Furni to an item of furniture outside of the gaming area.