unlucky chair
This guide will show you how to set up the game Unlucky Chair for you to host. For more information on the game, including how to play, check out our wiki page by clicking here.
Step 1: Set up the layout and place the seatsClose off a section of the playing area so that the winners have an area to stay in. Place enough seats for the players.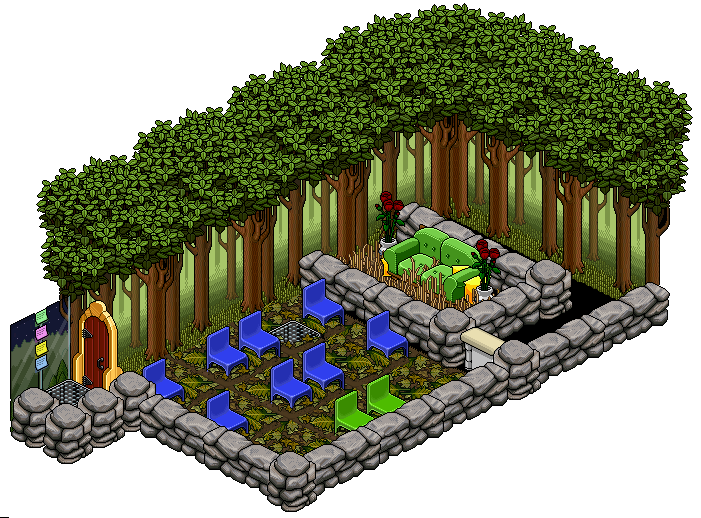 Step 2: BanzaisAdd one Banzai in the closed-off area and the other in an area that the players cannot reach.
Step 3: WIREDPlace one WIRED Trigger: User Walks On Furni and one WIRED Effect: Teleport User To Furni. Set the User Walks On Furni to one random chair (this must be changed every round) and set the Teleport User To Furni to an area outside of the playing area. Stack these WIRED.