The Sims
The Sims
You will need:
Dividers (As many as you need, depends on layout) Holodice / Dicemaster (x1 of either) Random furniture (for the 'Gain Furni' roll)
This guide will show you how to set up the game The Sims for you to host. For more information on the game, including how to play and theme ideas, check out our wiki page by clicking here.
Step 1: Divide the room
Using the dividers of your choice, divide the playing area into two equal sections. Place a die in the Host's area.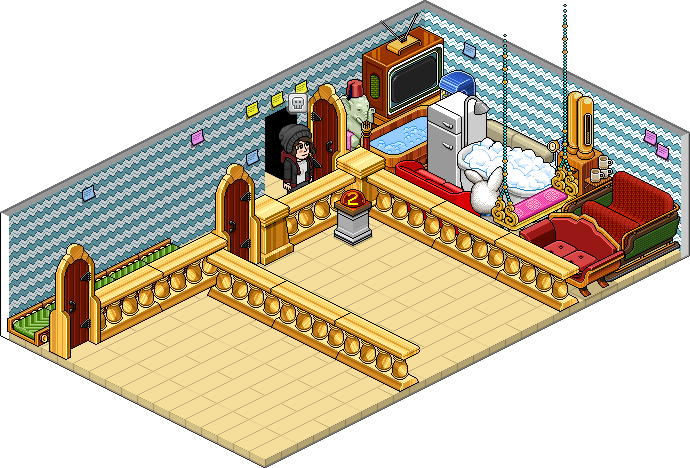 Related guides
Events: Addition
Events: Isolation