Featured Wiki article
Pets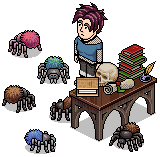 Pets are in the spotlight now, with the release of the new Cat Cafe campaign! There's a whole array of pets that you can get yourself on Habbo, so check out here and learn all about the cuddliest (and not-so-cuddliest) of pals that you money can buy!

Current Habbo Campaign
Cat Cafe!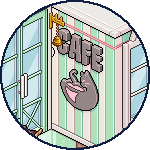 We're purring with joy this May, as Habbo is bringing us our coffee with a side order of fur and fluff. There are brand new Collectibles, Rares, Bundles, Rare Clothing, and even a flashy new piece of Limited Credit Furni to pick up this month!
See it all on the Cat Cafe page!
Most recent Rares